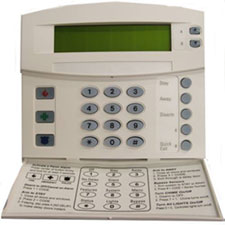 ATD Computer Solutions can design, install, maintain, and service a security system to fit the specific needs of your residence or business. We offer a variety of security products including door and window contacts, glass break sensors, motion sensors, hold-up notification, closed circuit television systems, access control systems, and fire detection devices to fit your security needs.

We offer reliable monitoring services at our Central Monitoring Station so you can have peace of mind knowing the authorities are automatically notified in the event of intrusion or fire. One of our security professionals will meet with you to do an evaluation of your facility and work with you to find a solution that meets your security and fire needs.

Safeguarding your home or business means securing an investment

Security systems today are designed to do more than just deter burglars. By assigning each employee their own unique disarming code and monitoring through our Central Monitoring Station you can receive opening and closing reports allowing you to track of when employees are arming and disarming the alarm system.

Our custom security systems are designed with the big picture in mind. Our design and installation experience combined with our knowledge of the most advanced technology ensures your home and business will be protected. By integrating fire and door access components, as well as flood, camera or panic button sensors, you can rest assured knowing we are dedicated to the protection of all your assets and most importantly, your family.

Alarm Monitoring

ATD Computer Solutions provides affordable and reliable monitoring services for residential and business customers. We use the most advanced communications technology available to monitor alarm systems around the clock through our central station monitoring.

Here's what you get for $9.99* per month.
24/ 7 Fire and Police Monitoring
24 Hour Immediate Response Monitoring
State of the Art Certified UL Listed Central Station
Save up to 20 percent on your homeowners insurance
No long term commitment

Call or contact us today at 704-369-2288 for a free evaluation on new service or to switch your existing service.