Data backup is an integral part of technology today. Whether its years of financial data, or years of saved photos, disaster planning is a priority. For home or business, ATD offers a data backup solution that is right for you. To protect your valuable data, contact us or call us today 704-405-2800.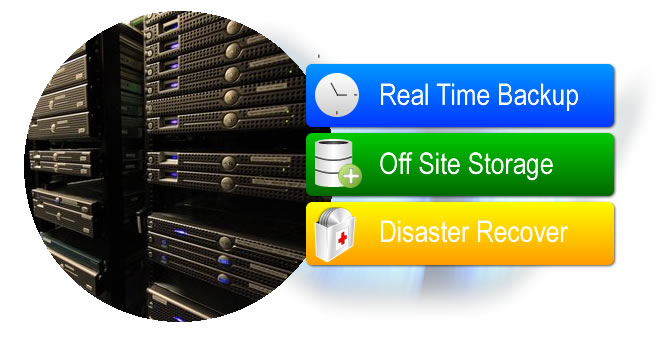 Data Backup Benefits:
Continuous Backup: Your data is continuously compressed and encrypted. Data is backed up as it changes, to ensure constant protection. H historical archives of previous data versions are preserved and available when you need it.
Offsite Storage: Disaster planning is a strategic part of the backup process. In the event that your equipment and/or office is damaged or destroyed, your data is protected offsite in a secure data vaulting facility using cutting-edge security technology.
24/7 Protection: Rest easy knowing you, your data, and your company are protected 24 hours a day, 365 days a year through state of the art professional monitoring.
Immediate Recovery: Reduce downtime and eliminate data loss by quickly recovering your data. Since your data is securely in an offsite data center, it is available instantly for recovery
No Extra Hardware, No Tapes, and No Hassles: Manual tape backup has proven to be an unreliable method of data backup with failure rates as high as 50%. Its time consuming and there is a constant expense to purchase and handle tapes and to provide staffing for backing up procedures.
Call ATD TODAY! Our certified engineer can tailor you the right data backup solution for your needs 704-405-2800