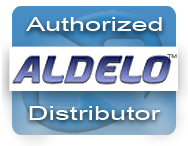 Aldelo Software Overview
ATD is an authorized reseller of Aldelo POS software. Aldelo restaurant point of sale and management solutions empower restaurateurs to achieve simplicity and efficiency. This helps save time, cut costs, reduce staff training, improve kitchen productivity and increase profits.



ATD's knowledgeable staff is always on hand to answer any questions you may have regarding Aldelo POS software.Contact us today 704-405-2800 or info@atd-inc.com.





Suitable For All Restaurants
Whether you're running a fine dining, pizza parlor, bar, fast food, cafeteria, delivery, deli, ice cream shop, or any other food service establishment, Aldelo For Restaurants is the right software to handle your point of sale & store management needs.

Affordable and Feature Rich
Aldelo For Restaurants software solution is also affordable enough for even the small restaurant operators. Whether you have a small single store establishment, or a chain of restaurants, Aldelo has a software solution that will enable your restaurant to run more efficiently.

With the Pro edition of Aldelo For Restaurants, you get a rich set of additional inclusive features and capabilities such as the inventory management system, the frequent diner program, the delivery tracking system, the local gift certificate system, the in house charge account system, the video surveillance interface, the visual map integration interface, and much more. All for the same inclusive pricing, without paying anything additional. Saving you hundreds or even thousands over other competing packages!

100% Multilingual & Internationalized
Aldelo For Restaurants currently supports 100% multi-lingual operation at POS & Back Office with English, Spanish, Traditional Chinese, and Simplified Chinese. It will show the screen interfaces in your staff's preferred language and can be configured to send the order to the kitchen or bar in a different language than the guest receipt. There is a default global language setting and follow me language display technology to further enhance your multilingual operational experience. It handles regional specific currency symbols, date and time formats, decimal symbols, and others.

Easy To Learn & Use
Aldelo For Restaurants software solution allows you to train your new employees faster with less time and money spent. With 100% touch screen operated point of sales, super easy to follow screen layouts, and the simplicity of Windows based interface, wait staff will be able to use the software in a matter of minutes with no prior computer knowledge required from your wait staff.
Features At A Glance
point of sale activities
guest and manager paging
gift card management
cashier payment handling
staff communications
table service and quick service order entry

reservation and waiting lists
customer tracking
house account charges
financials accountability
delivery order routing/tracking
Back of House

Aldelo's POS solution gives restaurteurs complete management control at their fingertip. Management features include:

inventory and recipe tracking
labor and scheduling control
extensive reports
Available Versions

Aldelo For Restaurants is available with different options to ensure restaurateurs can efficiently manage their restaurants with the exact amount of flexibility and control required.

Software options include:

Aldelo For Restaurants Pro - Full featured and simple to use, this version is ideal for table service as well as quick service restaurant operations.
Aldelo For Restaurants Lite - Offering advanced point of sale, cashier, and reporting capabilities, this lite edition is ideal for carry out style restaurants.
Aldelo For Restaurants Wireless - Enabling the use of wireless handheld PDA devices, the wireless version is ideal for restaurants offering table side ordering.
Aldelo Point of Sale Add On - Offering extensive options such as QuickBooks integration, fingerprint security, remote kitchen display, and more are available in this suite of complimentary add on solutions to simplify and streamline restaurant operations.